López Research Group Community home page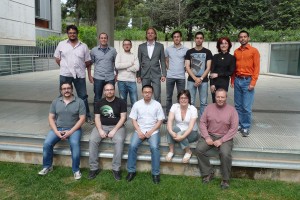 The aim of the group is to employ atomistic simulations to understand the mechanisms that govern chemical processes in heterogeneous catalysis. The analysis of reaction networks, activity and selectivity issues and the final tests on the stability of the potential materials are fundamental to establish a solid background to determine when it can be considered as a catalyst candidate for a given chemical transformation.
Our collaboration with several experimental groups is of fundamental importance to retrieve, compare and define models that can later be applied in the new definition of experiments and new materials to be explored. To this end the use of massive computational resources, as those provide by the RES-BSC are required.
During this year our activities have been centred in the analysis of selectivity in different processes but also on the study of the links between homogeneous and heterogeneouscatalyst: i.e. their similarities and differences for the same catalytic property.
Collections in this community