Bo Research Group Community home page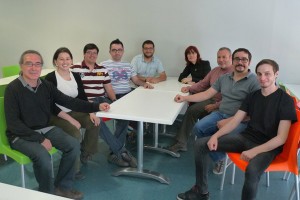 Our research deals with the application of computational chemistry methods to a variety of topics, in most cases in close collaboration with experimental groups at ICIQ and at other institutions. These topics fall into three main categories:
Structure and reactivity of organometallic compounds and homogeneous catalysis related issues: characterization in-silico of reactive intermediates, elucidation of reaction mechanisms, origin of the chemo-, regio- and enantioselectivity, ligand effects, ligand design and structure-selectivity relationships.
Polyoxometalates: electronic structure, mechanism of catalytic oxidation reactions, dynamic structure of cations and solvent water molecules around and inside POMs.
Supramolecular chemistry: structure of host-guest systems, assessment of non-bonding interactions and supramolecular catalysis.
Collections in this community